Since I started this blog mid-way through Jojo's season, I didn't get the chance to post weekly about what was going on throughout The Bachelorette. Now that Season 12 is officially over as of last night, I want to take this post to reflect on all the ~*drama*~ that went down in these past few weeks in a MEGAPOST dedicated to my favorite guilty pleasure reality TV show.
I've been an avid watcher of the Bachelor franchise ever since I was in high school, starting with Jason Mesnick, and I've never missed an episode since. So, you could say I'm pretty familiar with the show and how it works. The Bachelorette gets to date around 25 men for a total of eight weeks. She eliminates a certain amount of guys each week until she is left with "The One", who usually chooses to propose at the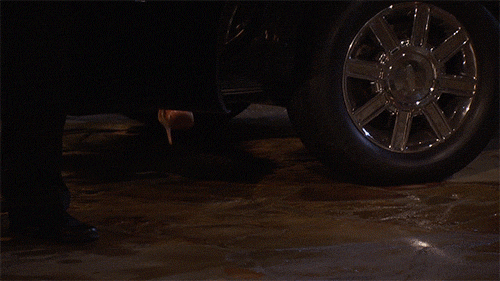 end.
I was pretty excited when Jojo was picked for the Bachelorette! I felt bad about how Ben had left Jojo out to dry last season. For those who didn't see last season, Ben had told both of his final picks that he loved them, which made for some chaos in the final rose ceremony. Jojo was crushed, but she was able to redeem herself as the Bachelorette this season!
For a couple of seasons now, I've been filling out "Bachelorette Brackets" (thanks to a former Bachelorette, Desiree Hartsock). They're kind of like brackets that you'd fill out for a sports tournament like March Madness. Instead, these brackets are made special for viewers of The Bachelorette and allow viewers to write out who they think will be eliminated each week. What you're supposed to do is look only at the guys' headshots and fill out the bracket before the show starts. I felt like that wasn't fair, so what I do is watch the first episode when the Bachelorette meets the guys, pause it before the rose ceremony, then fill out the bracket for the whole season.
So, what's a better way to look at this season than through the guys that made it? Grab a glass of rose, because here's my take on Season 12 and the suitors that stood out to me the most.
My "let-me-love-you" guys: Chase, James Taylor, and Luke 😍💕
My "liked-then-lost-it" guys: Derek, Alex, Jordan and Chad 😲
My "never-in-a-million-years" guys: Evan, Dan, and Robby 😑🔥
Here's how their season played out:
---
The "Liked-Then-Lost-It" Guys
I'll start with some middle-ground guys who I liked in the
beginning of the season, but lost their appeal as it went on. These guys had promise, but lost it somewhere along the way. This may be because of something they said to Jojo or because of drama they created or were in the middle of. Whether they were doomed from the start, I figured these guys wouldn't get too far.
Derek
Derek seemed pretty cute and hit it off with Jojo. Some even called him the "Jim Halpert" of The Bachelorette because of his uncanny resemblance to the man behind the reason I binged watched The Office twice. Being compared to Jim Halpert definitely ranked him high in the beginning and I predicted him to make it at least halfway through the competition.
Point of Promise: Derek and Jojo's one-on-one date. He had the first one of the season and had the chance to clinch a top spot in Jojo's heart from the get-go. Although the chemistry between the two was lacking, it was a good starting point for the two of them to hopefully grow in their relationship.
Moment of Ruin: Jojo gave him a "pity rose" on a group date so he would feel extra "reassured". This sparked a huge rise out of the guys. Derek retaliated against them and said that a clique of guys had been formed without him, and that he was being bullied.
Alex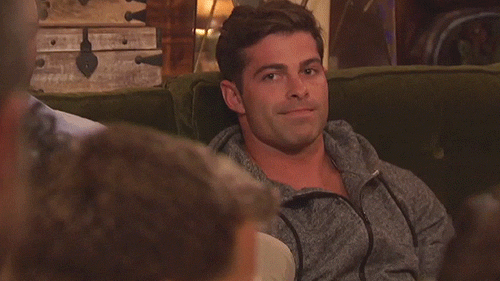 Alex stood out to me because he's the definition of a hot man in uniform. He is a little on the short side, but in the first few episodes he seemed like a really genuine guy. I predicted him to go pretty far, but get eliminated before hometowns.
Point of Promise: The firefighter date. There's something to be said about a guy who comes close to beating an actual firefighter at his own game. He also has a pretty charming smile, if I do say so myself.
Moment of Ruin: His Napoleon/Lord Farquaad complex and his vendetta against Chad. If Chad was Regina George, Alex became the Cady Heron of The Bachelorette this season. The fights between the two were much more out in the open than in Mean Girls, but whenever Alex got alone time with Jojo, all he talked about was Chad. It absolutely consumed him, and that was his recipe for disaster.
It came to an impasse when Jojo invited the two of them on a two-on-one date in the middle of the woods. Alex used his time to tell Jojo that Chad has been threatening men in the house. Jojo finally agreed that enough was enough with Chad, and so the Wicked Witch was dead at last.
But, the drama still wasn't over. When Chad was eliminated, Alex took his spot as the top bully in the household. The problems never went away when Chad did, which speaks volumes to Alex's character.
Plus, he's been arrested. Big turnoff.
Jordan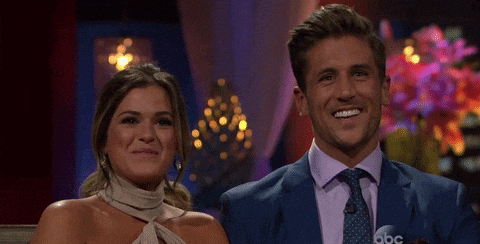 I've been on and off about how I've felt about Jordan all season. He struck me as a reliable, friendly guy at the beginning of the season. He's really sporty (He was even drafted for the NFL at a point!) and confident in himself, all of which are good things to have going into a dating show fueled on competition. I picked him to make it to the final two – I even debated picking him as "The One".
Point of Promise: Jordan received the first impression rose on the first night in the mansion. He also kissed Jojo on the first night, too. ✨Sparks✨ were definitely flying!
Moment of Ruin: Trust issues with a lot of guys in the Bachelor mansion. While being confident is one thing, being cocky is another. Jordan had a target on his back from the beginning of the show, but his actions made the target grow stronger. He proclaimed himself to be a frontrunner multiple times in front of the other guys, and he'd say different things to Jojo than to the other guys
Jordan also came into the show with a slew of family problems, namely surrounding his famous brother Aaron Rodgers, quarterback for the Green Bay Packers. Apparently, the family hasn't talked to their famous family member for quite some time now. It was an uncomfortable topic brought up during Jojo's hometown date with Jordan's family.
As the season progressed, the press managed to dig up some pretty bad publicity on this guy. It was claimed in different tabloids that Jordan had treated his last girlfriend badly because of his career in football. It was also claimed that he had been subscribed to multiple dating websites as the show was going on. Also, apparently his plan to be on the show was so he could be the next Bachelor. The list goes on and on. Jojo picked him as "The One" in the end. Although he wasn't my favorite guy overall, I preferred him to her other final pick, Robby.
Chad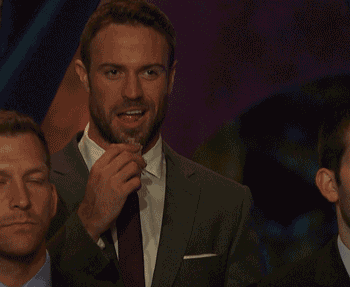 There is so much to be said about the guy that everyone's talking about this season – Chad. I could probably write a whole post about Chad just because of how much drama he caused this season. I actually picked him to make it to the final 4 because of how strong I felt Jojo and Chad's connection was. From his devilishly handsome looks to his realness throughout his stint on the show, Chad made himself the bad boy you didn't want to forget.
Point of Promise: Chad opened up to Jojo early on about how his mother died just 6 months before the show started filming. He said that she was his best friend.
Moment of Ruin: Chad's temper and violent tendencies. His strange workouts. His eating of protein shakes and raw meat, even during a rose ceremony. His creepy whistling in the woods. He called Jojo "naggy" on his first group date with her. He threatened to come to different guys' houses after the show was over and beat them up. One of his catch phrases became "Do you wanna take this outside?" These are only a few examples of the tiffs Chad had with the other contestants this season.
Chad also had a lot of press build up against him as the show went on. While the show went on, he ended up dating not only Grant's ex BUT ALSO Robby's ex! Someone found one of his profiles on a dating website, and his descriptions of his wants and needs in a relationship are laughable. He's also been compared to Hitler and Trump.
It all came to an end for Chad on the infamous two-on-one with Alex. I mean, the guys even threw a "Goodbye Chad" party once he left. But, lucky enough for all you Chad-Bears out there, he'll be featured on Bachelor in Paradise this season!
"To a beautiful girl, and a beautiful life. F*** you guys, I'm gonna make her my wife." – Chad
---
The "Never-In-A-Million-Years" Guys
I'm not really sure how these guys got on the show in the first place. They all annoy me in some shape or form and I felt like none of them were a good fit for Jojo.
Evan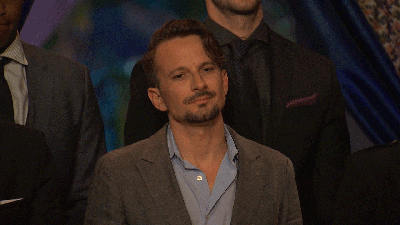 I was never a fan of Evan, right from the start of Jojo's season. Something about him just kind of creeped me out. Maybe it's because he's an erectile dysfunction specialist.
Moment of Ruin: That dreaded football game where he nearly broke every bone in his body, and his confrontations with Chad. He pushed into him during the comedy club, and Chad retaliated by ripping his shirt. The best defense Evan could come up with was asking Chad for money to buy himself a new shirt.
Dan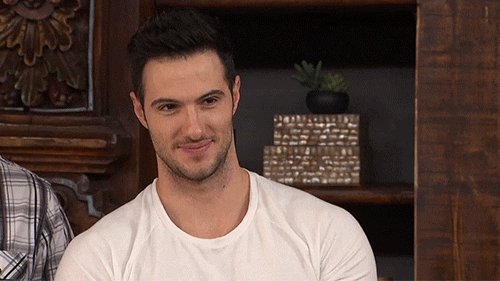 Dan served as Chad's meathead sidekick throughout Jojo's season. Equally as fueled by protein shakes and egocentricity, Dan didn't make much of a mark with Jojo, but was the season's resident Canadian.
Moment of Ruin: Jumping into the pool on the first night's cocktail party. He got incredibly drunk and was the only guy to strip out of his suit into his underwear and stumble into the pool completely wasted. His overall narcissistic attitude also did him in. Just like Chad, he says he has "standards" for the girls he dates- maybe that's why they got along so well.
Robby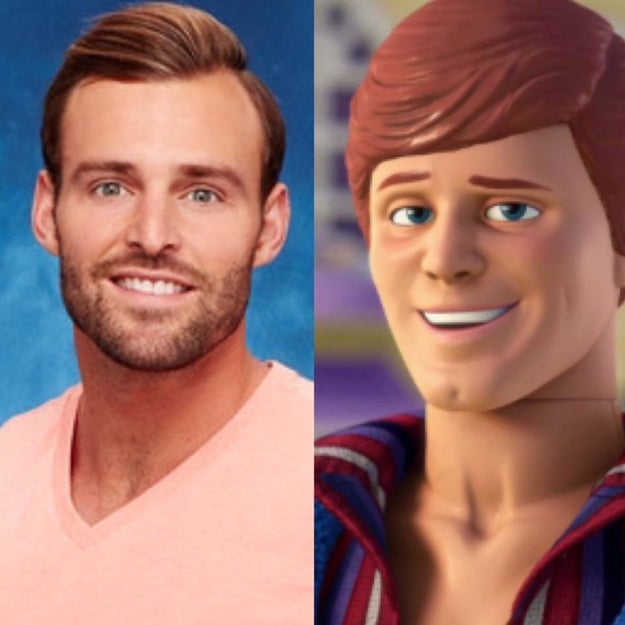 Let me tell you that I was so surprised that Robby made it all the way to the final two. I picked him to make it to maybe the third week.
Moment of Ruin: His "plastic" looks and personality. Rumors of breakup with gf for show. Every time I looked at him it reminded me of a Ken doll, and not in a good way. Everything about him looked so fake to me, from his tan to the answers he gave to Jojo when she asked him to open up about his feelings.
What also concerned me about Robby was that he told Jojo he loved her after only knowing her a little over a month. He was the first guy to say this to her on their first one-on-one date together. Call me old fashioned, but wouldn't you want to get to know your partner for a little longer of a time before you said something major like "I love you"? #justsaying
During hometowns, tabloids spread that Robby had broken up with a girlfriend he had been serious with because he'd been cast in the show. He did just just days before he left for the show. Problems with his ex resurfaced once he went on his hometown date with Jojo. She called him out on the date and asked if he still had feelings for his ex. Obviously, he said no – how could he say yes in front of her, his family, and the nation watching his every move on TV?
---
And, last but not least…
The "Let-Me-Love-You" Guys
Luke
Luke melted my heart the moment I saw him. He's an army veteran and a full-blown country boy from Texas (which would have been perfect for Jojo – she's from Texas too)! Luke was a catch for Jojo, and my favorite part about him was how sweet he was around her. He always treated her like a princess. Plus, the chemistry between the two of them was off the charts!
His headshot did not do him justice. All of them were posted on the Bachelorette Facebook page before the season started. Unfortunately, on his, there were a lot of negative comments. Still, when he emerged from the limo the first night, everyone's opinion changed for the better. I picked him for the top 3, which was very close to his actual fate on the show.
Point of Promise: His hometown date with Jojo. He somehow organized a huge hoedown-type date for her and his family and friends. At the end, he lead her to a candlelit path on a field that ended with a huge heart made out of rose petals. *Swoon* Ironically enough, Jojo let him go after that for reasons I'll never understand.
James Taylor
This is the guy I could most see myself with throughout the show. He's a musician, he's goofy, and he seems like a lot of fun to be around. With the same namesake as another famous musician, James is well on his way to becoming one himself. He has a knack for playing guitar and serenading, which to me makes him that much more attractive.
James grabbed my attention on the show because he seemed like one of the more real guys on there. He wasn't afraid to "go there" and open up to Jojo.
Point of Promise: His adorableness when he got hurt during football. His fun tango date with Jojo. He asked permission before he kissed Jojo. The time he tried to see how many french fries he could stuff in his mouth. But mostly, he wrote beautiful poems and songs for Jojo throughout their time together. All of them were super heartfelt and incredibly sweet, and it made me so jealous of Jojo. #loveofmylife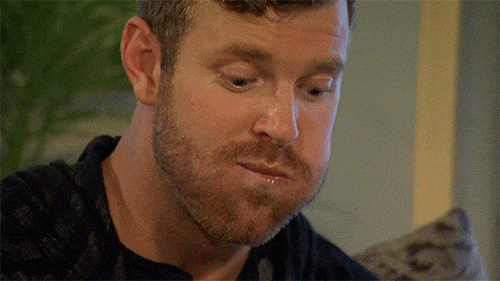 "Find a guy who looks at you the way James Taylor looks at a plate of fries." – Somebody out there, probably
Chase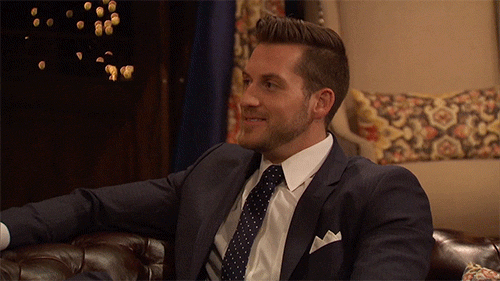 Chase was by-far the most attractive guy on the show, in my opinion. He has the best smile, and is just the right amount of sporty. He seems like one of those guys that needs time to open up to someone. Once he started opening up to Jojo, it was all over for me, and I think either him or Luke would make a great Bachelor for next season. Plus, I found the best picture to exist of him on the Internet – him on the back of a horse, shirtless.
Chase stood out by not standing out. A lot of the guys on the show had big personalities and it seemed like
they were not only competing for Jojo's heart, but for airtime as well. Chase was not one of those guys, and I think that's why he made it so far. He seems like one of the more normal and down-to-earth guys on this
past season. That would make him a good pick for someone looking for a return to normalcy away from the fame of the show.
Point of Promise: His yoga date with Jojo. It was super steamy and after it I considered editing my bracket and picking him as "The One". The trio dancing date with Derek.
---
So, there you have it. Another season of the Bachelorette is in the books. Here's to hoping they pick someone good to be the Bachelor in the fall. Also, here's a picture of my bracket that I used throughout the season! I apologize for my handwriting and scribbles – I was very indecisive about who would be "The One" at the end. 😰 Did you create one? What do you think of Jojo and her final choice? Let me know in the comments below! 😍
Until the next rose ceremony, 🌹

Sources:
Feature: 1. 2. Edited together by me.
GIFs: Courtesy of giphy.com
Like what you just read? Share with your friends!